Production hall and commercial premises area 3,289 m2 for sale
We are offering for purchase a commercial complex lying on three plots of land that constitute a unified whole with an area of 2.740 m2. The complex is located in a commercial zone on the left bank of the Labe (Elbe) river.
The complex consists of several buildings with a usable area of up to 3,300 m2 and a production hall with area 340 m2.
Access to the complex is via the reception, which then leads to the main administrative building, which has four floors. This building houses offices, meeting rooms and storage areas. Vehicle access to the production hall, ramp and technical facilities building is from the side. The vehicle access point is secured with a lockable gate. The technical facilities area also has an adjacent car park for approx. 7 passenger vehicles.
The complex was previously used for the production and repair of forklift trucks and has connections to all amenities.
 
The town of Děčín has a population of approx. 49,000 and is a major river port and an important road and railway junction.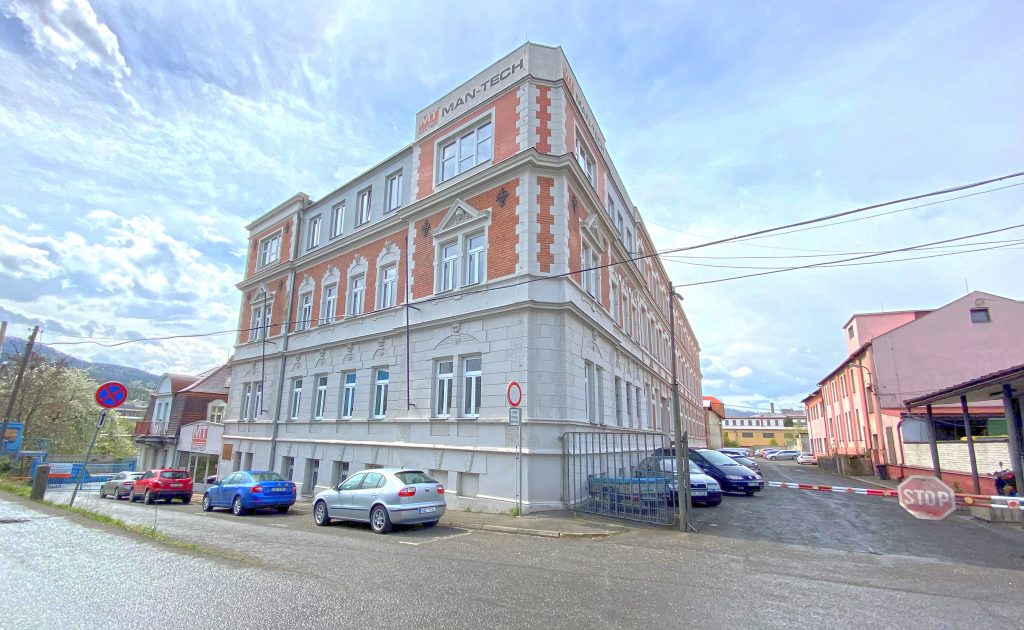 Want more information about the property? Call us, write to us or arrange a viewing of the site.